Welcome to the WHWD Staff page!
This is your dedicated team serving the Diablo Grande community. Our staff and board members work tirelessly to provide essential water and sewer services, ensuring high-quality treatments and sustainability. We pride ourselves on our commitment to customer satisfaction, environmental responsibility, and the well-being of the community. These are the individuals who make these vital services possible.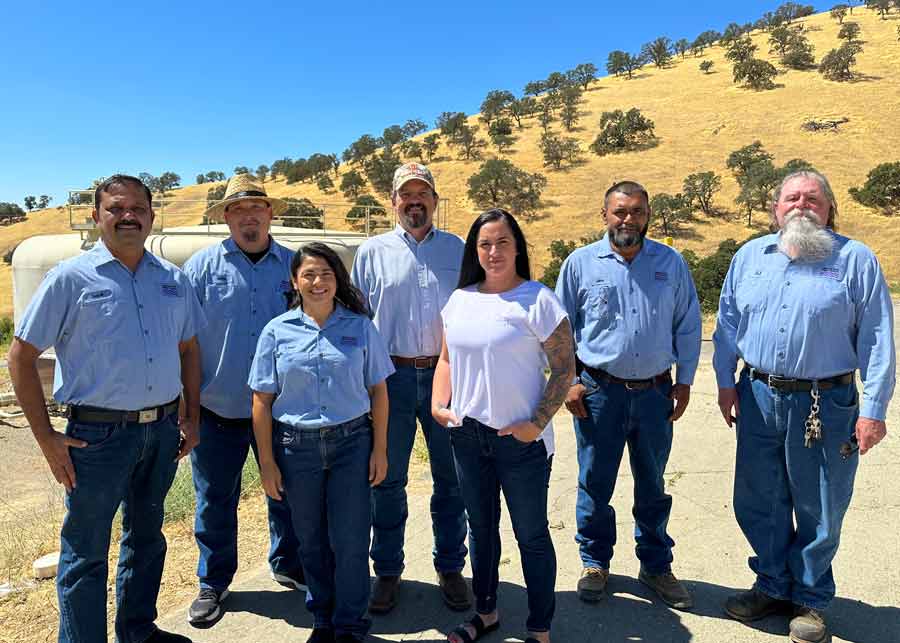 Staff
Ron Demmers, Water Operations Manager
Ashley Wilkins, Office Manager
Legal Counsel for the District
Roger Masuda, District General Counsel
David Hobbs, Assistant General Counsel
Martin Kosla, General Counsel on Real Estate and Mello Roos Litigation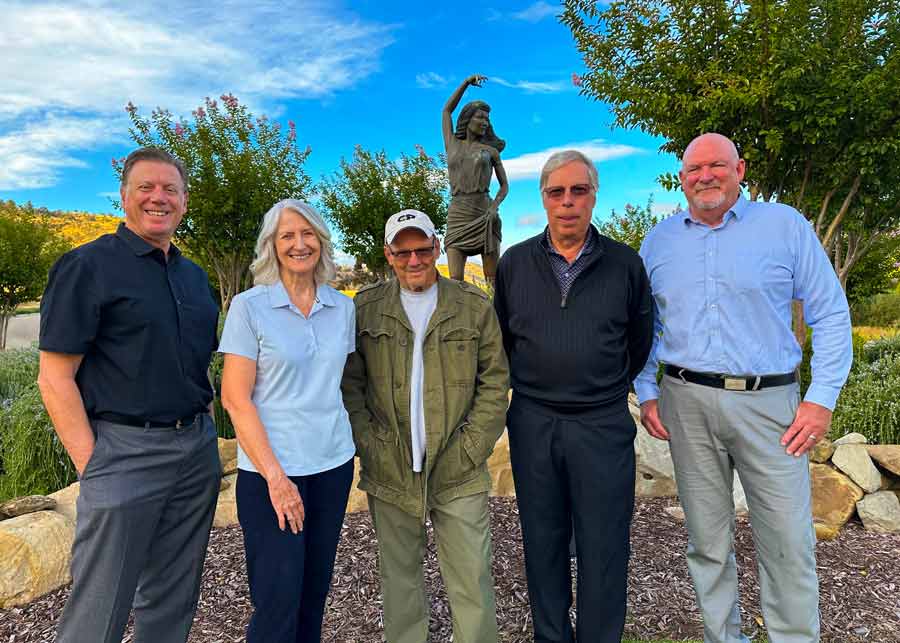 (Above) 2023 WHWD Board Directors, from left to right: Mark Kovich, President and Financial Officer; Mary Davies, Director and Board Secretary; Martin Gene Johnson, Vice President and Processing Operations; John Frederick, Director, Committee Lead; Martin George Johnson, Director, HR Manager.
The Board of Directors are elected by the registered voters of Diablo Grande. The election is conducted by the Stanislaus County Registrar of Voters. Directors serve a 4-year term in which an election is conducted every 2 years with Board seats having a ratio of 3:2 each election cycle. To be a Director one must be a registered voter within Diablo Grande. Board Directors positions are a non-paid volunteer position.
The Board of Directors meet on the second Wednesday of each month, excluding special meetings.
Meetings begin at 7:00 P.M., held in the Diablo Grande Firehouse. The meetings are open to the public and notices are posted at the entrance of the Guard House and Firehouse before each meeting.
NOTE: Date and location subject to change and notice to be posted with changes.
PUBLIC PARTICIPATION
Members of the public are welcome to attend the board meetings and comment on matters not on the agenda. The public will be allowed a point in time to provide their comments during the board meeting sectioned "Public Comments on Items not on the Agenda" as listed in the official agenda. The Board cannot take action on items not listed on the official agenda.
2023 Board Members
Mark Kovich, President and Financial Officer
Martin Gene Johnson, Vice President and Processing Operations
Martin George Johnson, Director, HR Manager
John Frederick, Director, Committee Lead
Mary Davies, Director and Board Secretary